November, 2018 | A review of the latest news and happenings.

Visit

ctsm.com

for more information about CTSM professional certification.

In This Issue:
Last Call for EXHIBITORFastTrak Fort Worth

You still have opportunity to complete some of your sessions prior to EXHIBITOR

LIVE

. Check out

www.ExhibitorFastTrak.com

for details on the sessions being taught in Fort Worth, TX, December 4th-7th.

If you still need to take CTSM-required session 52218, International Events: Expanding Your Global Reach, it is being offered here, as it

will not be offered in Las Vegas

in February.

Register Now for EXHIBITORLIVE 2019 in Las Vegas

Registration for

EXHIBITORLIVE

2019 opened last month, and many of you are taking advantage of the Early Bird Deadline by registering before

January 10th, 2019

. Hopefully many of you are able to complete your education requirements this year and move on to your final certification components of Comprehensive Exam and Candidate Portfolio.

Check your transcripts to verify which sessions you still need to take. Note that sessions on your transcripts will still end in "18" until we are able to update them to "19" after the December

FastTrak

in Fort Worth.

Also note that there will be some changes to our CTSM curriculum in 2019:

Sessions 10819/10919 and 21419/21519 are two-part sessions. The first part must be taken before the second part to fully understand the second part.


We have two new required sessions this year: 21419 and 21519. If they do not show up on your transcript, that means you have already met the requirement for these two. If they are listed without a date by them, you do need to take them.


Sessions 31119 and 52219 will not be offered at EXHIBITORLIVE. If you are completing your sessions in Las Vegas and need either of these two sessions, we do have some CTSM5 substitution options you may select.


If you have 5 or more years of experience in the industry, you may select approved CTSM5 sessions to substitute for some of the more basic CTSM-required sessions. Many new sessions have been added to the CTSM5 listing, so be sure to check the substitution form at www.exhibitoronline.com/ctsm/substitutionrequest.asp


Notice of CTSM Scholarship Opportunities went out to candidates and graduates on November 13th. You should have received a link to the application from me. Completed application forms must be returned by Friday, November 23rd.



If you have any questions or would like assistance in planning your best possible schedule, please do not hesitate to contact Wendy or me.



New Start Times for EXHIBITORLIVE Peer2Peer Roundtables


Set your alarms! Don't miss out on the opportunity to bounce ideas off your colleagues and share thoughts, problems, templates, notes, and Q&A time.

The Peer2Peer Roundtables at EXHIBITORLIVE are a highlight of the week for many of you, but the start times have changed. Instead of after the last session of the day, they will be offered Monday, Tuesday and Wednesday, 7:00 - 7:45 AM, exclusively for All-Access or Main Event pass holders.


EXHIBITOR eTrak Sessions Can Help!

Online EXHIBITOR eTrak Sessions can help you complete your education requirements. Ten sessions are already scheduled for December 2018 through April 2019." Eight of them are CTSM-required sessions. Be sure to check the upcoming EXHIBITOR eTrak schedule at

www.ExhibitorOnline.com/etrak

Experiencing Anxiety Over the CTSM Comprehensive Exam?


Don't let anxiety get the best of you. You can pass the exam if you take some time to prepare by studying the handouts of your 23 CTSM-required sessions. The average pass rate is between 80-90%.

Here are some test aids available for you:

Study buddies: About one month prior to exam date, Wendy will connect those of you who wish to study together.
Q&A Call with the CTSM Executive Director about two weeks prior to exam. Wendy will ask you if you wish to participate in her one-month out message. In preparation for the San Francisco exam, the next call is scheduled for November 26, at noon Central time.
Read the Test Taking Tips from NIU (PDF).


Congratulations to our Newest CTSM Graduates!

Certified since October 3, 2018:
Mary-Neil Jackson, CTSM
Marketing Events Specialist
Gordian
Greenville, SC

Catherine McConnell, CTSM
Tradeshow Specialist
IEEE
Piscataway, NJ
Samantha Eicke, CTSM
Marketing Specialist
Lycos, Inc.
Omaha, NE

Desire Karp, CTSM
International Trade Show Specialist
Haas Automation, Inc.
Oxnard, CA
James Loveridge, CTSM
Marketing Manager
ALLDATA, LLC
Elk Grove, CA

Kodi Morton, CTSM
Sr. Events Specialist
Bruker AXS Inc.
Fitchburg, WI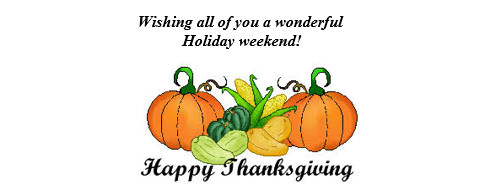 Wendy Lewis

wlewis@ctsm.com

507-424-4881

Janice Nelson

CTSM Executive Director

jnelson@ctsm.com

507-424-4893 (office)

763-300-6813 (cell)

Connect on:

PLEASE UPDATE YOUR
CONTACT INFORMATION!

Have you changed your place of employment recently? Have you moved? How about a name change? Please take a moment to update your personal information.

If you have any changes to your contact information, complete the

Update Contact Info form

. We want to be sure to reach you with current CTSM notices and activities!

Visit

www.exhibitoronline.com

for everything you need to excel at trade show and corporate event marketing.
Enroll in CTSM
Start the enrollment process by submitting an application form:
Already enrolled? Log in to My CTSM.
How Much Does CTSM
Professional Certification Cost?
(hint: It's probably less than you think)
Connect with CTSM
Join the CTSM Groups on LinkedIn
CTSM Candidates and Graduates
CTSM Graduates Only

Keep up-to-date on the latest news
Sign up for the CTSM Newsletter
View the latest CTSM Newsletter
Upcoming Events
EXHIBITOR eTrak
University-Affiliated Online Learning for Trade Show and Corporate Event Marketers
>> More
EXHIBITORFastTrak
The Accelerated Learning Conference for Exhibit and Corporate Event Marketing Professionals
>> More
Portfolio Assistance
Online Session 710:
Preparing, Developing, and Submitting a Quality CTSM Portfolio
>> More

Portfolio Power Working Weekend
>> More